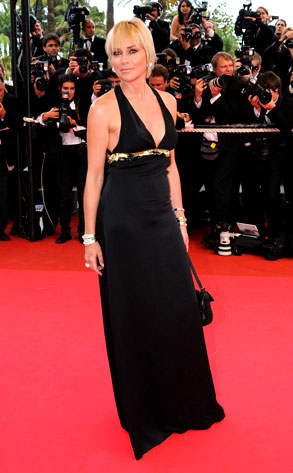 Tony Barson/WireImage.com
Sharon Stone is following in the footsteps of an unlikely forebear—namely, Britney Spears—and seeking a little more court-approved mother-son time.
E! News has obtained court papers filed by the China-angering actress in which she seeks a modified custody order for 7-year-old son Roan, whom she adopted with ex-hubby Philip Bronstein back in 2000.
Bronstein, the Komodo dragon-angering former editor of the San Francisco Chronicle, split from Stone in 2004 and currently retains primary custody of the boy.