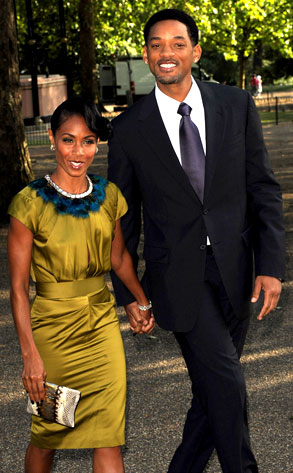 WENN
Nelson Mandela's 90th birthday bash isn't until Friday, but celebs are already flocking to London to fete the former South African president.
Will Smith (who's emceeing Friday's event) and Jada Pinkett Smith were just two boldfaced names in attendance at a prebirthday dinner party held in Hyde Park. Also on the list: Oprah Winfrey, Uma Thurman, Forest Whitaker, Kim Cattrall and Denzel Washington.
And yes, Naomi Campbell will be in the house on Friday.