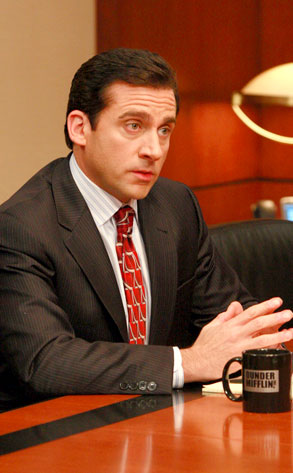 Byron Cohen/NBC
Michael Scott can look forward to putting in more long, hard, late nights at Dunder-Mifflin Scranton.
At least, that's what he said.
The "he" in this case being cocreator, executive producer and star of the original British version of The Office, Ricky Gervais, who revealed in a posting on his official website that Steve Carell has renewed his contract for the NBC hit.