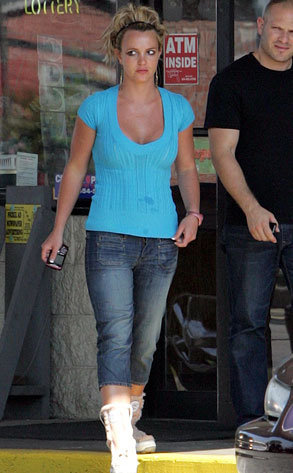 Thornton/Adao/INFphoto.com
It had only been a few days, but the paparazzi welcomed Britney Spears home as if she's the one who's been gone for nine months.
Despite rumors she was going to hunker down and play aunt for a while, the popster touched down at LAX Friday afternoon and was immediately accosted by flashbulbs after a quick jaunt to Kentwood, La., to celebrate the arrival of sister Jamie Lynn's first child.
Maddie Briann, Jamie Lynn's daughter with fiancé Casey Aldridge, was born just after 9:30 a.m. Thursday at Southwest Mississippi Regional Medical Center in McComb, Miss., where the couple recently bought a three-bedroom home, and just a hop over the border from the Spears homestead in Kentwood.