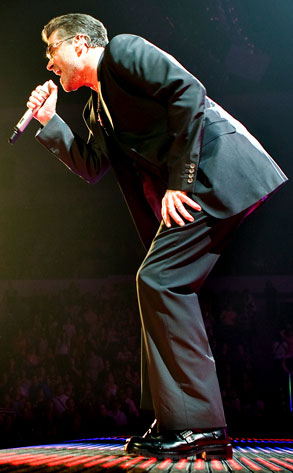 AP Photo/Chris Park
George Michael showed off more than just his voice last night during the opening show of his new 25 Live tour.
"You could tell he wasn't wearing underwear," reports a concert-goer at the San Diego Sports Arena. "It was flopping all over the place."
Manhood aside, the source raved that the concert was like nothing he had ever seen before.