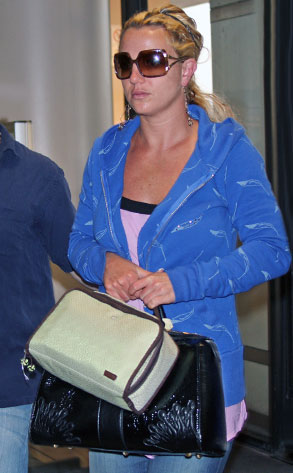 BAUER-GRIFFIN.COM
Britney Spears has more important things to worry about than court dates.
Like her future niece.
While Spears' criminal attorney was in court in Van Nuys, Calif., asking for another extension in the pop star's pending criminal case regarding her driving-without-a-valid-license charge, Spears herself was on a Delta flight heading to Louisiana to be by sister Jamie Lynn's side for the birth of her first child.