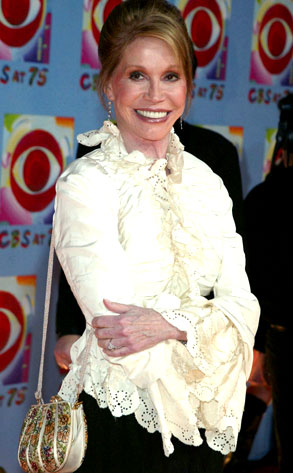 Nancy Kaszerman/ZUMAPress.com
Lipstick Jungle is trying on a new shade of star power this fall.
TV icon and seven-time Emmy winner Mary Tyler Moore has signed on to star in several episodes of the glossy NBC series when it returns for its second season Sept. 24.
Moore will play Joyce, a retired high-powered exec and mother of Brooke Shields' character, who challenges her daughter's notion of having it all, professionally and personally.