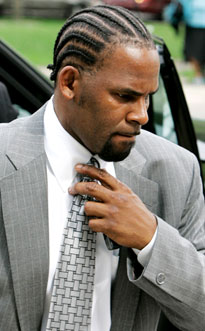 AP Photo/Charles Rex Arbogast
The tale of the tape was apparently only half of the story.
Several documents pertaining to R. Kelly's child-pornography case were unsealed Tuesday, days after the R&B star was acquitted on all 14 counts, revealing previously inadmissible allegations from the prosecution's star witness.
Chief among the damning revelations are Lisa Van Allen's claims that one of Kelly's associates threatened to kill her for ratting out the superstar.