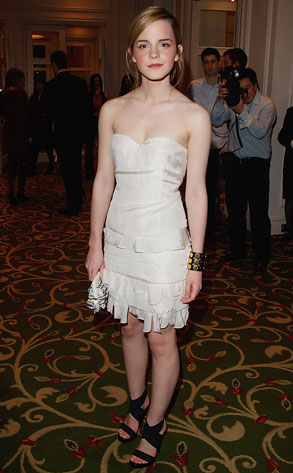 Jon Furniss/WireImage.com
Heard about Chanel conjuring up an ad campaign featuring Harry Potter star Emma Watson? Just an illusion.
A rep for Chanel tells E! News that widespread Internet reports, fueled in part by a story in Britain's Daily Mirror, that the 18-year-old actress was set to pocket a $6 million payday for pushing Coco Mademoiselle perfume are "just a rumor": "It's false."
Per the erroneous reports, Watson, famed for playing loyal pal Hermione Granger in the Potter franchise, supposedly inked a two-year deal and would replace Keira Knightley.