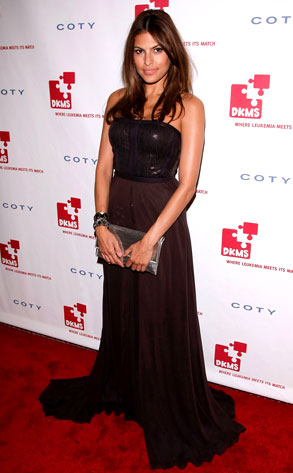 Jemal Countess/WireImage.com
Eva Mendes is ready to be a Bad girl.
The actress is in talks to reunite with her Ghost Rider partner Nicolas Cage for Werner Herzog's update of Abel Ferrara's 1992 pulp classic, The Bad Lieutenant, Variety reports.
Little is known about the 34-year-old beauty's role, but it should be a far cry from her and Cage's family-friendly comic-book collaboration. If this Lieutenant is anything like its predecessor, expect plenty of skin, not to mention a heaping helping of profanity.