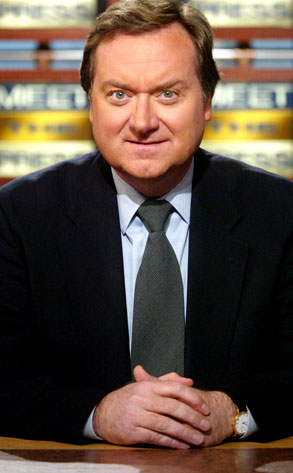 NBC photo
Tim Russert's personal physician spoke out for the first time since the NBC newsman's untimely death on Friday.
Dr. Michael Newman issued a statement revealing Russert's autopsy results, which showed that a heart attack took the life of the Meet the Press host.
"Russert, age 58, was known to have asymptomatic coronary artery disease, which resulted in hardening of his coronary arteries," Newman said.