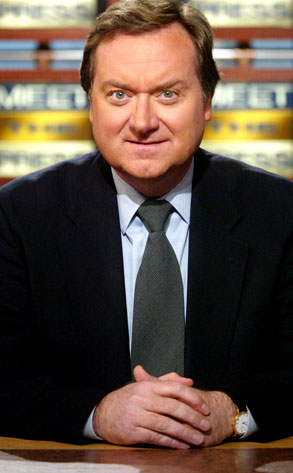 NBC photo
Veteran NBC newsman Tim Russert, the longtime moderator of Meet the Press and host of the Tim Russert Show and a staple of the election season, has unexpectedly passed away after suffering a heart attack. He was 58 years old.
According to colleague Tom Brokaw, Russert passed away after collapsing at work, at the Washington, D.C., news bureau of NBC. Russert was recording voiceovers for Sunday's Meet the Press at the time.
The New York Times was the first to report the news Friday afternoon, citing a family member of the pundit.
Russert is survived by his wife, Vanity Fair writer Maureen Orth, and their son, Luke.
In recent years, he published two bestselling books, the biography Big Russ and Me, and Widsom of Our Fathers. This year he was named one of Time magazine's 100 Most Influential People in the World.