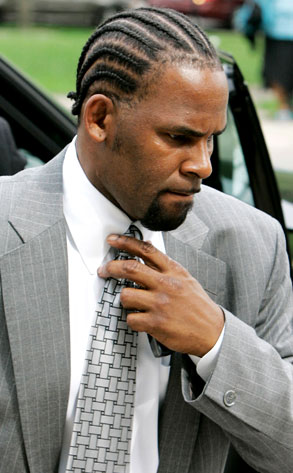 AP Photo/Charles Rex Arbogast
Sitting through reruns can be such a drag. Or it can just be really uncomfortable.
The eight-man, four-woman jury sitting in judgment of R. Kelly rewatched the sex tape at the center of the R&B star's child-pornography trial before beginning their deliberations Thursday.
As part of their closing argument today, prosecutors replayed the 27-minute video, which they allege features Kelly having intercourse with—and then urinating on—a girl who was only 13 or 14 years old at the time.
Kelly is "directing her to dance, where to stand, when to stop urinating," Assistant State's Attorney Robert Heilengoetter told the jury as the video played.