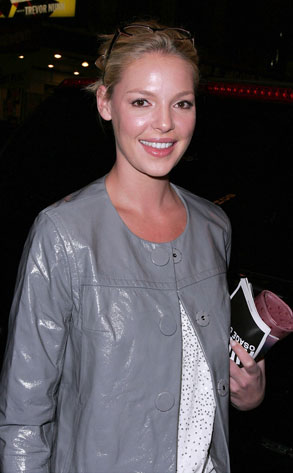 James Devaney/WireImage.com
Katherine Heigl has graduated from the romantic comedy portion of her Julia Roberts-paved career and is moving swiftly into her Erin Brockovich period.
According to Variety, the Grey's Anatomy thesp has signed on to star in and produce a big-screen adaptation of Escape, the best-selling memoir of Carolyn Jessop.
Jessop was born into the Fundamentalist Church of Latter Day Saints and was forced to marry a man 32 years her senior before ultimately fleeing the sect with her eight children. Her testimony later led to the conviction of polygamist sect leader Warren Jeffs.
Filming on the drama will begin once Heigl completes work on her lighter-fared effort The Ugly Truth.