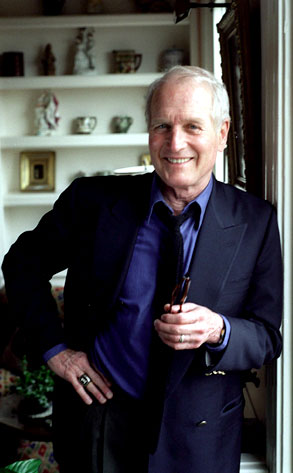 AP Photo/Jim Cooper
Paul Newman is not at death's door, thank you very much.
The Hollywood icon's agent, Toni Howard, tells E! News a slew of gossip reports claiming Newman was terminally ill with lung cancer are "not true." In a separate statement, the actor's spokesman, Jeff Sanderson, said he spoke to Newman and "he's doing nicely."
The reports began in earnest late last month, when Newman backed out as director of Our Town at the playhouse in his hometown of Westport, Conn., citing an unspecified illness.
Several tabloids pounced on the news as evidence of a dire condition. Subsequent photos of a seemingly gaunt-looking Newman at a recent charity event, posted last Friday on Martha Stewart's blog, has added fuel to the speculation, which was even picked up by the Los Angeles Times' gossip blog.
The 83-year-old Oscar winner announced last year that he was ending his acting career after 50 years.