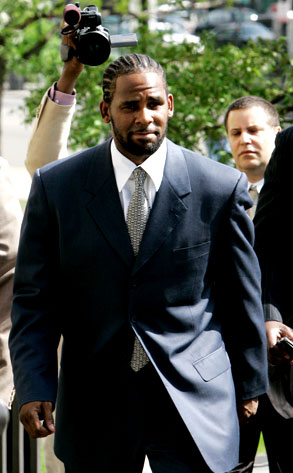 AP Photo/Charles Rex Arbogast
R. Kelly's lawyers have called it a case.
The defense in the R&B superstar's trial on kiddie-porn charges rested its case today, after spending only two days calling witnesses to counter prosecutors' charges that Kelly taped himself engaging in sex acts with a minor.
Cook County Criminal Court Judge Vincent Gaughan dismissed the jury following the brief morning session, which ended minutes after starting when Kelly's crew announced they had no intention of putting anybody else on the stand.