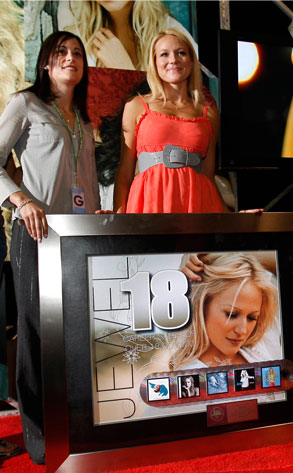 AP Photo/Bill Waugh
Another jewel for Jewel's trophy case.
The songbird picked up a pretty (and pretty huge) plaque yesterday from the Recording Institute Association of America honoring her lifetime U.S. album sales of 18 million—and just in time to promote her latest countrified effort, Perfectly Clear.
According to her label, Jewel has sold 27 million albums worldwide since her 1995 debut, Pieces of Me, broke through with the monster hits "Who Will Save Your Soul," "Foolish Games" and "You Were Meant for Me."
Good thing she's upgraded from living in her van, otherwise she'd have no place to stick that thing.