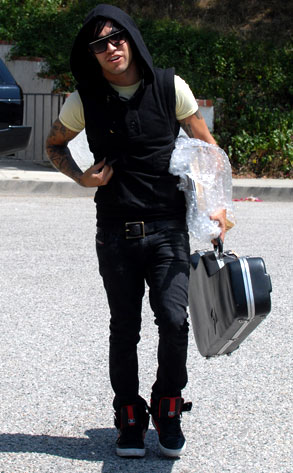 BAUER-GRIFFIN.COM
Pete Wentz turns 29 today, but you might want to skip the presents. As the rocker told E!'s Jason Kennedy, he's not a fan of marking the occasion.
"The truth is, I hate my birthday. I don't like it at all. It's because I realized I'm bad at receiving presents," says the Fall Out Boy bass man.
"I'm really bad at receiving presents, so I get really nervous around my birthday and I really don't want people to give me presents."
Though he makes an exception for his wife, Ashlee.