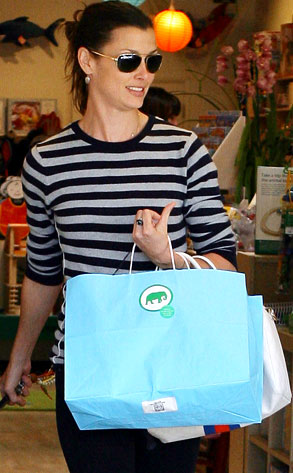 INFphoto.com
Bridget Moynahan may have wanted to drop-kick her football-playing ex, Tom Brady, when their relationship came to an end while she was pregnant with their first child.
"I'm not sure anyone—and I could be wrong in this—grows up thinking, I want to be a single mom," the actress reveals in the July issue of Harper's Bazaar.
But the I, Robot star decided to play out the remaining months of the baby game herself and, in the process, scored a touchdown in the form of a boy named Jack.