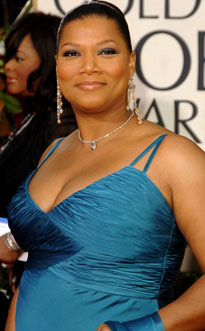 George Pimintel/WireImage.com
Who can resist the scent of Hollywood royalty?
Queen Latifah has signed up with Florida-based Parlux Fragrances to create her own signature scent, to be ready for spritzing and sniffing in fall 2009.
"For me, beauty really does start on the inside," Latifah said in a statement. "It's like a state of mind—a state of love, if you will.
"So, I see fragrance as just a natural expression of this state of love: Scent expresses a woman's confidence and sensuality. It's how she embraces her body, her mind and her strength."
Sounds like a fragrance fit for a Queen.