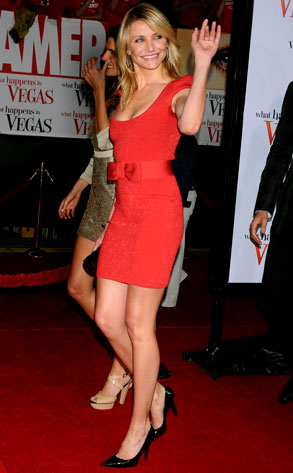 AP Photo / Tammie Arroyo
PURPLE HAZE: Cameron Diaz and Sean "Diddy" Combs, partying at Prince's L.A.-area home during a Grey Goose Citron-sponsored late-night bash for the Purple One's new 21 Nights multimedia publishing project.
CAFÉ SOCIETY: T.R. Knight and boyfriend Mark Cornelsen, picking up early morning coffee at a Starbucks in L.A.