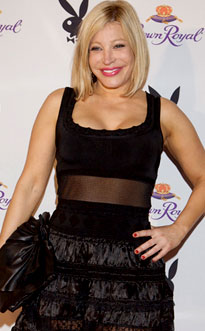 Michael Hickey/WireImage.com
Taylor Dayne will face the music later this month for her DUI bust.
At a hearing today, a Beverly Hills judge set a June 12 trial date for the Can't Fight Fate warbler, according to Shiara Davila, a spokeswoman for the Los Angeles County distict attorney.
The 46-year-old singer, whose real name Leslie Wunderman, is facing one count of driving under the influence of alcohol or drugs after she was pulled over in the 90210 for erratic driving and flubbed a sobriety test.
Dayne, best known for the 1980s and early '90s hits "Tell It To My Heart," "Prove Your Love" and "Love Will Lead You Back," pleaded not guilty to the charge on May 1.
Her lawyer, Scott Spindel, could not be reached for comment, but he previously vowed to fight the charge, insisting her blood-alcohol was below the legal limit.