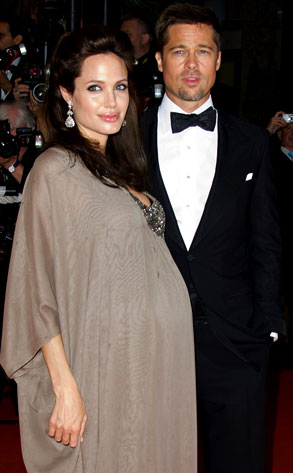 Mike Marsland/WireImage.com
Despite rampant reports to the contrary, the Jolie-Pitt offspring count is at four, and holding.
Angelina Jolie's manager, Geyer Kosinski, told E! News that stories of the actress and Brad Pitt welcoming twin daughters this week are "not true," meaning the most-watched baby bump in the world has yet to pop.
Pitt manager Cynthia Pett-Dante also was in full denial mode, labeling the birth reports premature. "It is a rumor," she said.