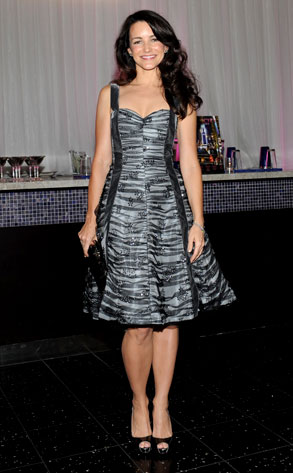 Courtesy Skyy Vodka
Now that Sex and the City has finally hit the big screen—and we know who is or isn't living happily ever after—does that mean we've seen the last of our favorite fabulous foursome?
Don't bet on it!
"You never know," Kristin Davis (aka Charlotte) told E! News at a charity screening of the movie in Los Angeles Thursday. "If Michael [Patrick King] writes something else for me, I'll want to be a part of it."
Not that there's any talk of a sequel yet, said Kristin. "We ladies are always the first to hear if that's what they're thinking."
That may have changed this morning. Find out why...