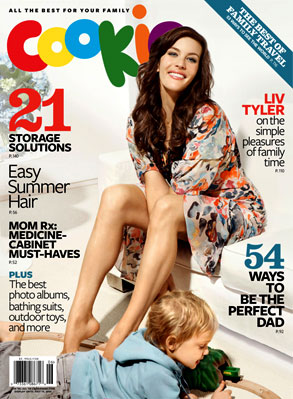 Pamela Hanson for Cookie Magazine
If you're looking for Liv Tyler to spill all about her split from hubby Royston Langdon or reports that papa Steven Tyler's doing a stint in rehab in the new issue of Cookie magazine, no dice.
The magazine went to press before said dramas unfolded.
One thing Tyler can't talk enough about, however, is her and Langdon's three-and-a-half year-old son, Milo...