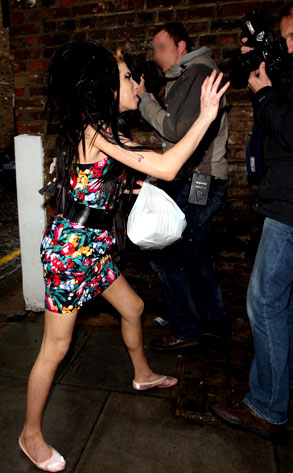 INFdaily.com
They tried to take her picture and she said no, no, no.
Amy Winehouse was returning to her London home Monday after paying her incarcerated husband, Blake, a visit when she reportedly lashed out at the photographers who were awaiting her arrival. According to the U.K.'s Telegraph, the "Rehab" crooner allegedly pushed a paparazzo and grabbed his camera.
Lucky for these shutterbugs, Amy refrained from siccing her mice on 'em.