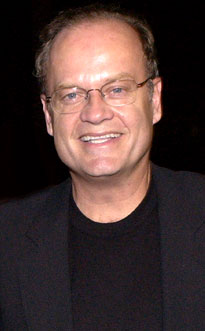 Chris Weeks/WireImage.com
When in Roman's Empire...
The briefly unemployed and universally castable Kelsey Grammer, coming off just one season on Fox's low-rated Back to You, has snatched up another prime-time gig, this time starring in an ABC comedy pilot.
Roman's Empire centers on a young guy who gets dumped by his girlfriend but can't seem to extricate himself from her overbearing billionaire family, the Prettys—in particular, from the clan's eccentric patriarch, played by Grammer.
The sitcom is based on the same named British series and began production over the holiday weekend. Ashton Kutcher's Katalyst Films produces the pilot.