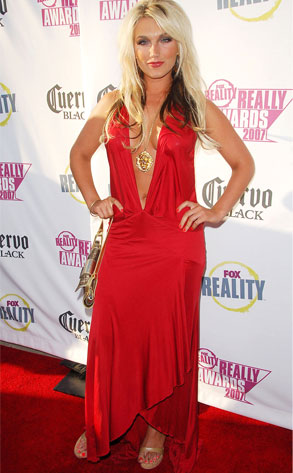 Jeff Frank/ZUMAPress.com
Wanna popstar Brooke Hogan learned an important lesson from her younger brother's August 2007 car accident: Buckle up.
The 20-year-old daughter of wrestler Hulk Hogan was coasting with a friend Sunday afternoon on Florida's Bayside Bridge when the driver of a 1997 Toyota lost control, hit her 2008 Mercedes head-on and pushed it into a concrete wall. Everyone involved was wearing a seatbelt and no injuries were reported.
According to the police report, a witness said the other driver was speeding.
Brooke's accident happened just 17 days after her 17-year-old brother, Nick Hogan, was sentenced to eight months behind bars for an accident that left his best friend permanently brain damaged. The younger Hogan was racing his vehicle before losing control of it and hitting a tree. His passenger, John Graziano, 22, was not buckled in at the time.