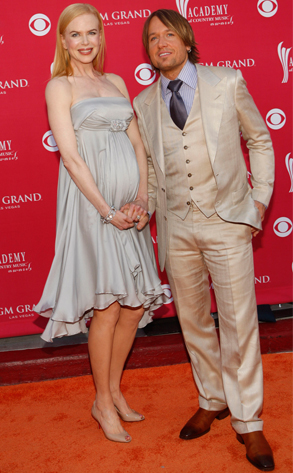 AP Photo/Isaac Brekken
Judging by girth alone, we'd say Nicole Kidman wasn't due to deliver for at least another couple of years.
But a blogger at the L.A. Times says Aussie sources have put the actress' due date at six weeks from now.
And what of her itty-bitty bump? Nic has reportedly "kept the extra weight down" thanks to spinning classes.
Only in Hollywood.