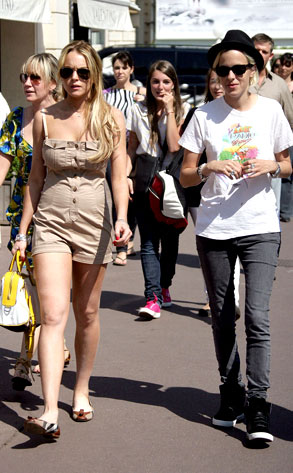 BAUER-GRIFFIN.COM
Lindsay Lohan and Samantha Ronson strut their stuff in glamorous Cannes, where LiLo will be deejaying Naomi Campbell's birthday party.
Sounds like a recipe for...fun! But let's hope DJ Sam's able to offer some professional guidance with the gig, because you wouldn't want to displease the birthday girl on her big day, right?
(That is not a rhetorical question.)
Anyway, don't worrry if your invite got lost in the mail—check out our all-access gallery of Cannes' comings and goings.