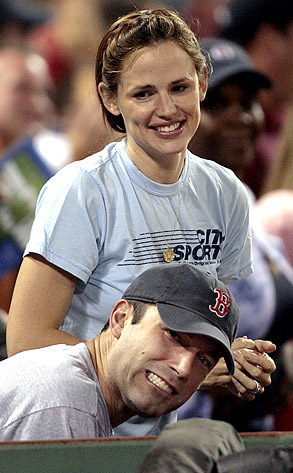 Jim Rogash/WireImage.com
Ben Affleck and Jennifer Garner are putting the fun back in fundraiser.
The civic-minded couple has confirmed plans to serve as honorary hosts for a fundraiser benefiting an athletic complex in the actress' hometown of Charleston, W. Va., next fall.
The benefit, dubbed Starry Starry Night, though sadly not in honor of the two stars, will take place Sept. 19 and is expected to raise $500,000 of the necessary $20 million-plus needed for the complex, which will house the basketball, swimming and volleyball programs for the University of Charleston.
Starstruck locals, deep-pocketed stalkers or otherwise well-intentioned patrons are also welcome to attend the 1,500-capacity bash, with $250 tickets going on sale to the general public July 1.