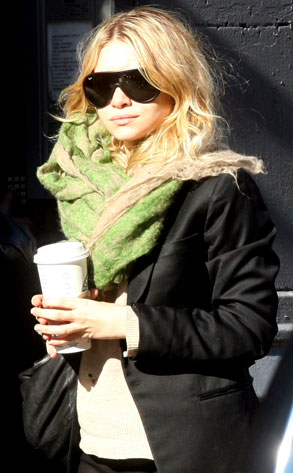 INFphoto.com
Did an overzealous Starbucks barista spike Mary-Kate and Ashley Olsen's coffee with...rich, wholesome milk?
That's what OK! magazine is reporting, quoting a source who claims the barista at their West Village Starbucks "thought the Olsens were too thin, so whenever they ordered their usual drink, he would replace the skim milk with full-fat."
Frankly, leaving aside the fact that we strongly disapprove of messing with people's food, the whole thing sounds too silly to be true. Or false. Actually, we can't tell.
The Olsens' rep is quoted saying the story is "ridiculous."
We contacted Starbucks, and they responded with the following: