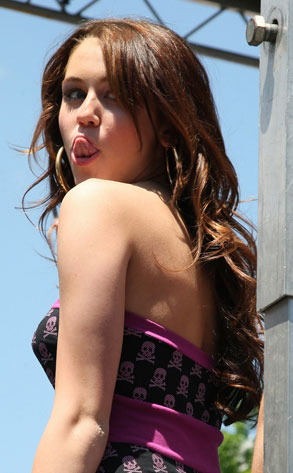 Theo Wargo/WireImage.com
Her first attempt at asserting a little independence may not have ended so well, but her second is shaping up to be much more well-received among the tween—and, more important, tween-parent—set.
Miley Cyrus has set a July 22 release date for the first full-length album to be released on Hollywood Records under her own name, with no outward affiliation to her Hannah Montana alter ego or the same named Disney show.
Not that Cyrus is straying too far (or, really, any distance at all) from the bubblegum tree.
Her debut single off the album, "7 Things," was released to radio last week. It was penned by Cyrus and two writers who previously lent their musical pedigree not only to her Hannah Montana/Miley Cyrus: The Best of Both Worlds tunes but to the family-friendly juggernaut that is High School Musical.
That should appease the parents faster than you can say "Annie Leibovitz."