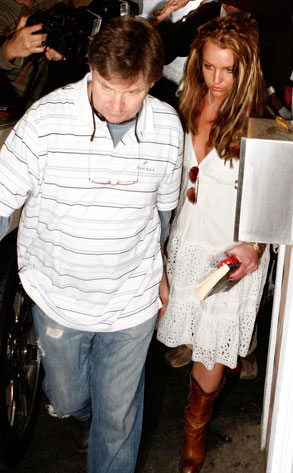 Ramey Photo
There's a method to this madness.
The $2,500 weekly allowance Jamie Spears receives from Britney's estate for acting as her conservator isn't quite the random number it seems to be, nor is it just an estimate of how much work it takes to manage the popster's at-times-tumultuous affairs.
According to court documents obtained by E! News, the elder Spears had been earning a living working as a caterer and private chef prior to hunkering down with his daughter following her weeklong stay at UCLA Medical Center in early February. (View the documents.)
And, as you might have noticed, taking care of Britney was a full-time job back then.
"Because Mr. Spears has been forced to forego [sic] other employment in order to devote his full time and attention to Britney and her affairs, he has lost his regular source of income from which to pay his living expenses," the court order, filed May 13 in Los Angeles Superior Court, states.
The commissioner presiding over Britney's conservatorship case originally ordered Jamie's allowance to start rolling in after March 3, but the elder Spears successfully lobbied for $2,500 per week dating back to Feb. 1, when he was first appointed coconservator of the "Toxic" singer's estate along with attorney Andrew Wallet.
As it stands, a hearing to revisit the conservatorship issue is scheduled for July 31. There's also a hearing set for May 29 to review these money matters.