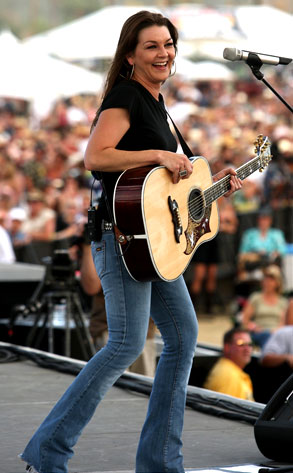 John Shearer/WireImage.com
The Redneck Woman is now an educated one, to boot.
Country star Gretchen Wilson received her General Equivalency Diploma in a ceremony in Lebanon, Tenn., Thursday night at the age of 34.
"This is something I promised myself a long time ago I would do," the new grad said. "I'm sure the fact I have a little girl in school is part of it. I want to be able to help her with homework when the time comes."
The Grammy winner donned the traditional black cap and gown for her strut across the First Baptist Church's stage almost 20 years after dropping out. Wilson, who left school in the ninth grade at age 15, has frequently paid lip service during interviews to the importance of her earning a diploma, not only for her own sake, but to set an example for 7-year-old daughter Grace.
Last year, Wilson finally took the steps toward completing her schooling, getting coursework from the Adult Learning Center in Wilson County to complete while touring. She took the final test on April 12.
If ever an occasion called for a "Yee-haw!" surely this is it.