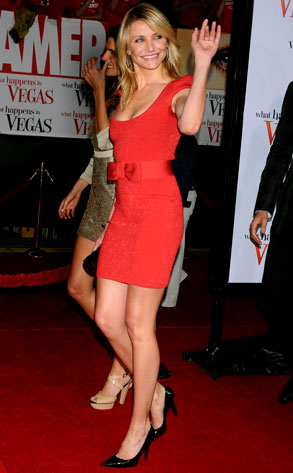 AP Photo / Tammie Arroyo
It might not be quite as fun as helping convince Sarah Silverman that Jimmy Kimmel is f--ing Ben Affleck, but Cameron Diaz figures this cause is just as worthy of her time.
The actress will be joining fellow golden girls Meg Ryan and Goldie Hawn in Los Angeles on Saturday to take part in Pangea Day, a film festival intended to promote unity and tolerance by shedding light on different cultures and the issues endemic to particular spots around the globe.
"We all share the same planet and we only have one of 'em, and the more that we know about each other and the more that we tell each other about ourselves, the more likenesses we see that we have," Diaz says in a PSA promoting the event. "Storytelling is age-old, something we've done since the beginning of man—it's how we relate to each other...Because we are a global tribe, that storytelling must expand to be inclusive to everyone."
Other live screenings will be taking place in London; Cairo; Kigali, Rwanda; Mumbai, India and Rio de Janeiro, Brazil, while the rest of us can catch webcasts streaming on the event's website or watch on TV (check your local listings).
Lisa Ling is one of the hosts and musical performers will include Live 8 visionary Bob Geldof and the Eurythmics' Dave Stewart.