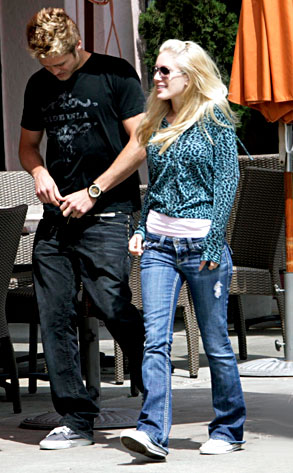 Flynet
Not only do Heidi Montag and Spencer Pratt share photo ops and a hatred of Lauren Conrad, they also use the same hairdresser.
After lunch at Cafe Vida in Pacific Palisades, the pair hit Piero in Santa Monica, where they got their locks lightened by the same colorista. Spencer had his hair done first, while Heidi waited and flipped through magazines...perhaps in hopes of finding a few pictures of herself?
Our spy says Spence ignored Heidi and texted on his phone the entire time. Apparently, his attachment to his iPhone is one part of the MTV reality show that's actually real.