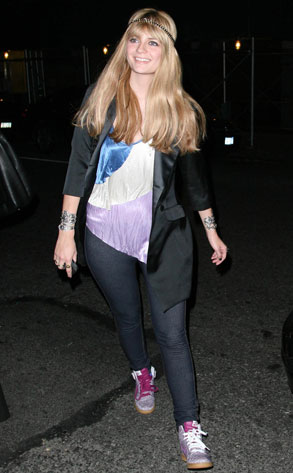 INFdaily.com
We wanted to go on record and say that Mischa Barton is beautiful.
We wanted to denounce those recent nasty barbs about her cellulite as getting on our non-size-0 nerves.
We had planned to stand on the rooftops and scream, "Mischa Barton is not out of shape! She is a beautiful woman, and even beautiful women have a little cellulite! Back off!"

But then she went out in public Wednesday night in NYC dressed like Punky Brewster dipped in Mary-Kate Olsen sauce, and we found ourselves having to take it all back.
Damn you, Mischa!