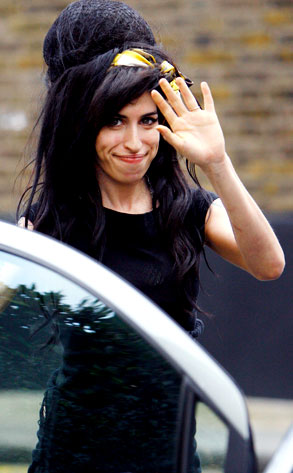 Ben Dome, PacificCoastNews.com
Amy Winehouse is as free as a songbird again.

London's Metropolitan Police confirms that the Grammy winner posted bail and was released from custody after being arrested and questioned for several hours Wednesday in connection with a video leaked earlier this year to Britain's Sun tabloid in which Winehouse talks about—and seemingly uses—drugs.
"Amy Winehouse voluntarily attended a London police station today by appointment. She was arrested in order to be interviewed and is cooperating fully with inquiries," publicist Chris Goodman said in a statement earlier today when news of the "Rehab" singer's second arrest in as many weeks got out. "The interview relates to a video handed to police earlier this year."
British authorities have explained that it's routine procedure to put someone under arrest when they appear for questioning in connection with an alleged crime.
Especially when that person is Amy Winehouse.