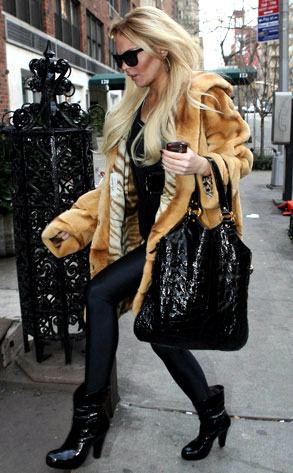 INFdaily.com
Four months ago, Lindsay Lohan may or may not have accidentally walked out of an NYC nightclub with this $11,000 blond mink coat.
The jacket's owner—a Columbia University student who received the garment as a gift from her grandma—claims she later saw LiLo wearing said coat in OK! magazine, got her lawyers involved and got it back from 1 Oak nightclub "reeking of cigarettes and booze with a slight tear in the lining."
The fur was patched up good as new, but now the college coed wants a $10,000 "rental" fee for the three weeks it was missing.
We say this "as worn by" coat has gotten more press (here, here and here) and achieved a greater degree of fame than most Hollywood wannabes could ever dream of. For that, the girl should pay Linds—the thing could net a fortune on eBay.