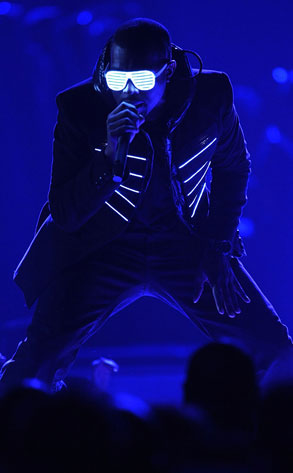 Michael Caulfield/WireImage.com
Kanye made headlines after his big fuss over technical glitches at a recent Houston concert, but on his blog, he tells fans: "Don't believe the hype!"

The man is not a prima donna, he says. He's not even a Madonna. And he's certainly no Michael Jackson:

"Unfortunately for certain media outlets, you will never be able 2 'Michael Jackson' me. That means 2 make it seem like everything I do is so weird or out of place...they always try 2 make it seem like everything is about my ego! That joke is getting old."
Thanks for clarifying, Kanye. For a minute there we thought "Michael Jacksoning" someone meant wrapping them in a blanket and dangling them out a hotel window. (How's that for a joke getting old?)