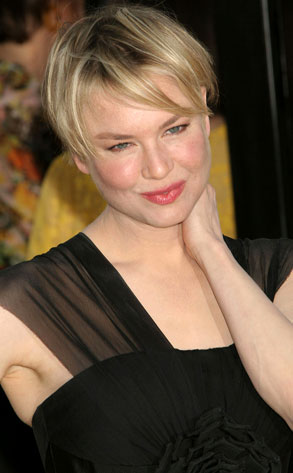 Paul Fenton/ZUMA Press
It's not just business as usual for Renée Zellweger's new small-screen foray. It's also pretty personal.
The Oscar winner is set to executive produce, though not appear in, Living Proof, an original TV movie for the newly revamped Lifetime network.
Harry Connick Jr. will star in the telepic, which in the typical Lifetime mold is based on a true story, this time of UCLA doctor Denny Slamon, the doc who helped develop the breast-cancer treatment drug Herceptin 2.
Zellweger jumped on board the project immediately, no doubt in part because Slamon is the same real-life M.D. who treated the actress' good friend and publicist, Nanci Ryder.
The film, which will be shot in Connick's hometown of New Orleans, will fittingly air in October as part of the network's 14th annual public awareness campaign, "Stop Breast Cancer for Life."