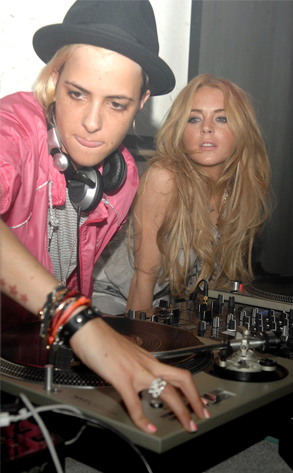 Jun Sato/WireImage.com
Who picks what music contestants dance to on Dancing With the Stars? Is it selected by the professional? My friend says they are told what song to dance to—I think no way! Help!
—A.H.
The pros can request certain songs, but in the end, it's the producers' call, an ABC spokeswoman tells me. "Most of the time," she says, "the song is selected by the producers, and the dancers don't know what their next song will be until after the Tuesday results show." Got it? Now, let's get on with this. Next!
What's really going on between Lindsay Lohan and Samantha Ronson?
—H.W.