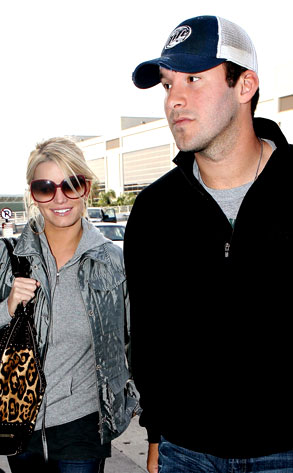 Fame Pictures
High rollers Jessica Simpson and her football hunk boyfriend, Tony Romo, were spotted in Las Vegas Friday night.
Romo had already been in Sin City for fellow pro football player Marco Rivera's retirement party when Simpson arrived Friday afternoon by private jet.
The lovebirds are said to have stayed in the Hard Rock Hotel's King Penthouse Suite and bowled a few rounds in the suite's private lanes before joining a group of about 25 for a family-style Italian dinner downstairs at Ago restaurant.