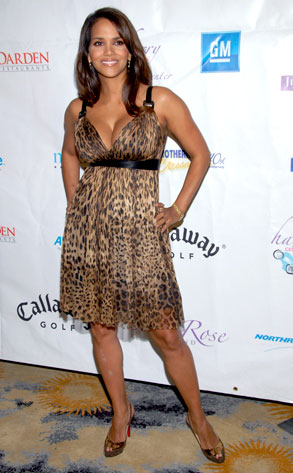 AP Photo / Dan Steinberg
Sure, we've heard the constant grumblings about how easy it is for famous women to bounce back so quickly after giving birth because of time, money, access to the best personal trainers...yada, yada, yada.
Even so, Halle Berry looks pretty fine for someone who just popped out her newborn, Nahla, a mere six weeks ago, courtesy of baby daddy Gabriel Aubry.
The Oscar winner made her first postbaby public appearance dressed in Dolce & Gabbana Sunday on behalf of the Silver Rose Awards and Auction Gala at the Beverly Hills Hotel.
The event was part of a Jenesse Center effort to provide assistance to victims of domestic violence, and continues today with Halle hosting the group's inaugural Celebrity Golf Classic.
We can't wait to see what she wears on the green!