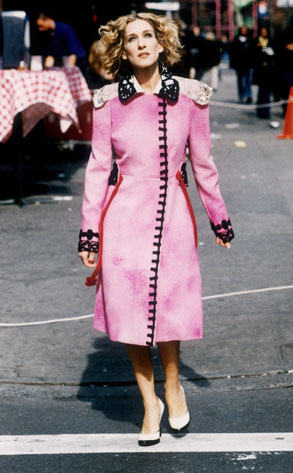 HBO / Craig Blankenhorn
Can men alone make a hit of The Incredible Hulk? Will women stay away? And, by the way, does a box-office expert ever get asked questions like that?
"That never comes up," says Exhibitor Relations' Jeff Bock.
It does, however, come up with Sex and the City.
The TV series turned movie, opening Friday, is about friends and relationships. The box-office forecast is about women and men, and who's going to show. Or not.
Conventional wisdom, if not anecdotal evidence, says men are going to stay home, and women, like writer Sarah McLaughlin, are going to go all out.
McLaughlin, a commentator for the movie site Fandango.com, has weekend plans to meet up with 11 friends, all women, at a theater in Hollywood. (Fandango and E! Online are both owned by Comcast.)
"We got tickets the day they went on sale—I think that was May 15, two weeks before the opening," says McLaughlin. "We'll have drinks beforehand, dessert after, and we're just going to make a night of it."
New York-based writer-editor Melissa Silverstein has already seen Sex in previews, but says she might overcome her aversion to opening-weekend crowds to check out the movie with a paying audience—an audience she expects to be largely female, for better, if not for worse.