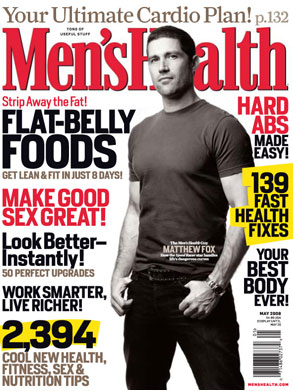 menshealth.com
In the new action flick Speed Racer, zooming into theaters May 9, Matthew Fox certainly holds his own on the track as the titular character's rival Racer X.
But does the actor have what it takes to really put the pedal to the metal?
Sure enough, in the latest Men's Health, Matthew is taken to task to see if the real-life novice can master the race-car prowess he so eloquently displays on screen.
In doing so, the Lost star also digs pretty deep on a number of issues and, subsequently, reveals a lot about himself along the way: "My wife and I have very intense fights, but they're over in 10 minutes," says Matthew. "We don't hold on to stuff. Life's too short for that."