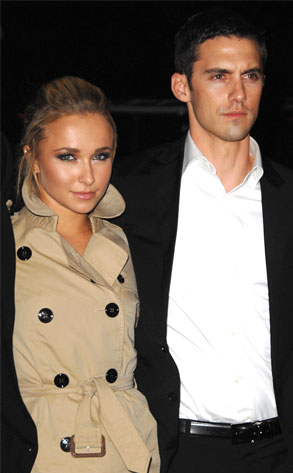 Scott Kirkland/INFphoto.com
Why doesn't anyone say anything about the age difference between Hayden Panettiere and Milo Ventimiglia?
—Claudia, Brooklyn, N.Y.
Well, heck, I will. Hayden is 18. Milo is 30. That was easy. And satisfying! Let's bang out a few more in a brand-new batch of Burning Q's right now.
Was Miley Cyrus in a plane crash this past few weeks? My BFF's mom's boyfriend said she was in a plane crash and they don't know if she's OK. Please, I'm really scared. Please was she?
—Mariah, Greenville, S.C.