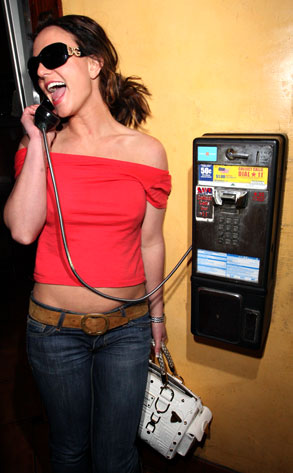 Fame Pictures
Do you think Britney Spears will live long enough to grow old?
—Babongile, Johannesburg, South Africa
Whelp, let's dial up the ol' DeathClock.com and see what the sadistic online battle-ax has to say on Ms. Spears, shall we? You just plug in some stats, including whether Britney smokes (she has been seen puffing on ciggy treats) and her body mass index. Hell, let's throw her a bone and say it's under 25.
Ah, there we go.
The most pessimistic scenario has Britney shedding her Southern-fried mortal coil on March 22, 2030—at 48 years old.
But realistically, professional death watchers tell me, she could live decades longer. Over at GhoulPool.us, 35 people have entered a betting pool over which celebrities will die this year. Only eight have cast their fate with Britney. Nine have listed Amy Winehouse, six with Pete Doherty and five for Lindsay Lohan.