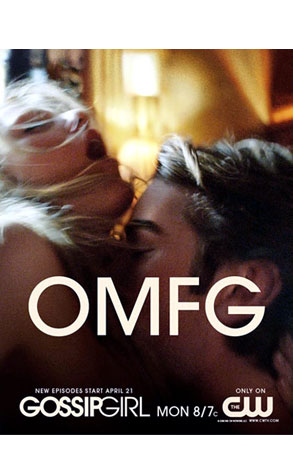 The CW
Hot dayum! The CW is trying a spankin' new campaign for the return of Gossip Girl (April 21) that's sure to get some attention—good, bad or naughty.
One midorgasm moment being promoted features Serena and Nate putting the F-factor in OMG, while the second one stars Blair and Chuck looking slightly less, uh, rapturous.
It's a brilliant marketing campaign. Heck, we'll be tuning in now. But how do you think the passion gonna play in less permissive markets, even if, as insiders say, the F in OMFG will only appear in select locations?